Project Site:
http://hacks.psychosk8r.brettle.co.uk/
This directly copied from other forums, so it say's Update a couple of times =P
--------------------
Yeah, it's a project i'm working on to familiarise myself with ASM code =P
Features include:
Spindash =P,
Zone ranging from day to night,
New GFX (HUD etc.) (soon),
New Level art,
Multiple Characters,
New SegaSound (nothing impressive. makes a few people laugh [inside joke] ),
Extra (not replaced) music!
Here are some screenshots:
Good old regular Green Hill Zone (act 1)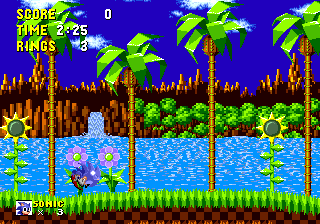 Spindash. (act 1)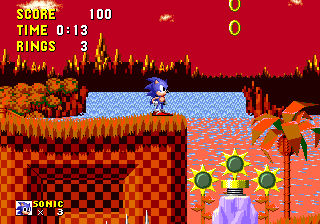 Green Hill Zone, at Dusk (act 2)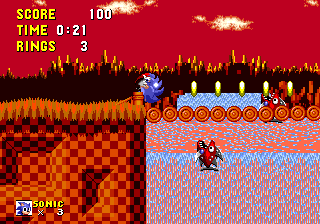 Again (act 2)
Green Hill At Night (act 3)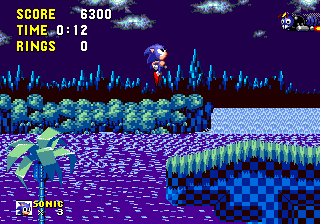 Again (act 3)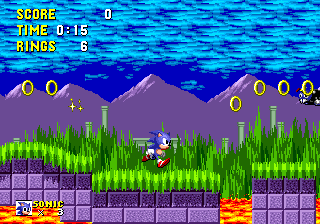 Regular Marble Zone (Act 1)
ZOMG INVISIBLE SONIC. i got hit =P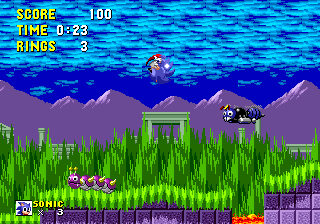 Act 1 again
Marble Zone Dusk (act 2)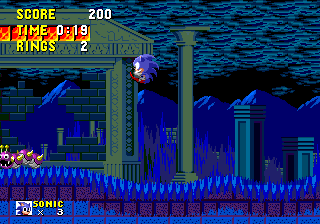 Marble Zone @ Night (act 3)
Comments?
[Update]

A Preview of new art, sorry about low quality
[UPDATE] zOMG!
Okay, take a look people... do you like?
Any Ideas? Feedback plz =P
EDIT:
Update (30/07/07 01:07am):
Okay Guys, i Got some new Screens for you!
These screen shots are early in game concepts of a background.
Note that it is a work in progress, constructive Critisism will be helpful.
Thats the new Background in Work!
And a Prediction?
======================
Update: i have updated the mountains:
~~~~~~~~~~
Project Site:
http://hacks.psychosk8r.brettle.co.uk/